Will You Be My Valentine?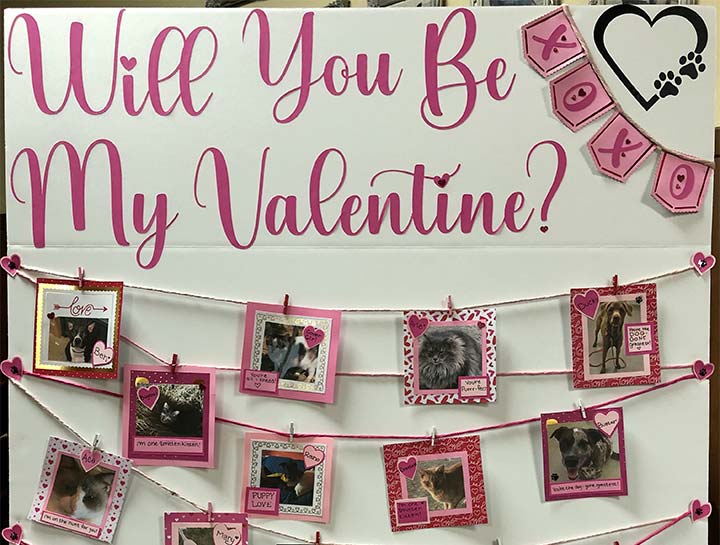 February 10, 2021
Roses are Red,
Violets are Blue.
Helping Animals in Need,
Is an Amazing Thing to Do!
Help make this Valentine's Day Paws-itively Purrfect for the homeless animals of Animal Welfare League of Alexandria and The Foxie G Foundation!
If you would like to partcipate, please take a Valentine's Card from the board at Springfield Animal Hospital. On the front of each Valentine is a rescue cat or dog and on the back is their Valentine's wish list. Just 2 items that animal lovers like you can give them during this month of love.
Once you have purchased the gifts, please return them no later than close of business (2:00 PM) on Saturday, February 27th.
Your generosity makes a difference in the lives of these fur-babies and we very lovingly thank you for your participation.